Careers at Crestwood Environmental
Crestwood Environmental is forging ahead with the implementation of an exciting and ambitious business plan to develop the Company over the short to medium term and we have 5 environmental consultancy jobs.
This provides opportunities at a number of levels, in a number of disciplines, across the UK and beyond.
We understand that a consultancy's capabilities, expertise and productivity are directly related to the well-being and skills of its personnel. Accordingly, we proactively support and engage with our staff to help develop their careers, providing a nurturing environment and opportunities to grow alongside the Company, whilst maintaining a healthy work-life balance.
One of the Company's strongest assets is its amiable professional team and we aim to attract, develop and retain staff of the highest calibre that will fit well with this ethos. We afford equal opportunities to all, and aim to provide a working environment where (irrespective of background and experience) staff can feel valued and appreciated.
Changing employment can be a daunting time for many people but Crestwood's dedicated staff are on hand to provide transitional organisational support to help make a move to the Company as stress-free as possible. We will liaise with you to discuss your requirements and understand how we can help.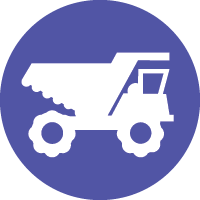 Full Time
Crestwood Environmental

Flexible
The Company is always on the look-out for new additions to our team at all levels that will strengthen our skill set and who will develop alongside the Company and we are always keen to hear from anyone looking to further their career ambitions in the environmental consultancy jobs fields, including:
· Environmental Impact Assessment and Environmental Planning
· Ecology
· Landscape Architecture
· Heritage and Archaeology
· Environmental Permitting
· Noise / Acoustics
· Hydrogeology / Hydrology
· Air Quality Assessment
· Geo-environmental Survey, Monitoring and Management
· CAD / Visualisation / GIS / Mixed Reality
· Sustainability Assessment
· Arboriculture
· Lighting Impact Assessment
· Laboratory Services and Management
If you would like to discuss a career move or business development opportunities, please call Alyson on 01902 229 563 for an informal friendly chat or send a c.v. and covering letter, in absolute confidence, to HR@crestwoodenvironmental.co.uk.
For all successful candidates, we aim to provide an attractive package, commensurate with skills and experience.
Visit CJ to find more conservation and environment jobs  
Our privacy policy is here.